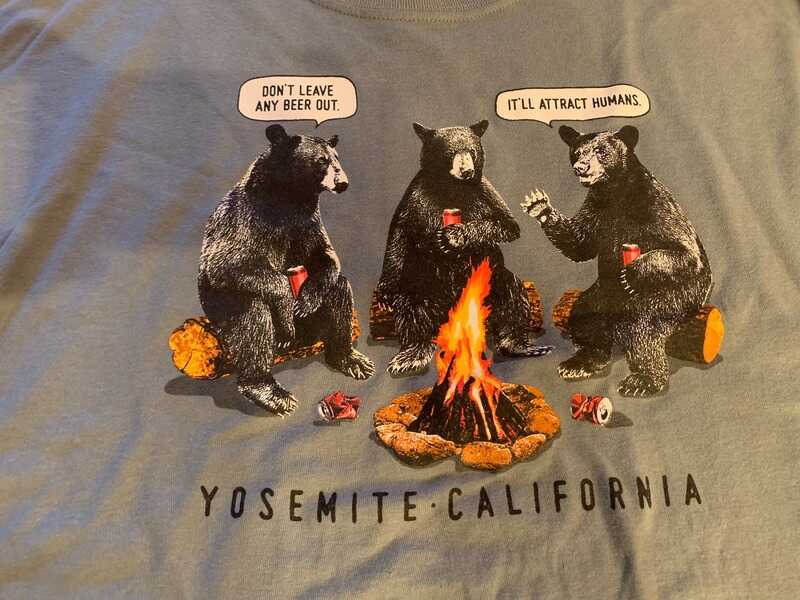 In October, 2021, I spent a few days in Mammoth Lakes, on a trout fishing trip. I got there Sunday afternoon. That night and all day Monday it snowed heavily. I was indoors with limited stations on cable TV. On Tuesday afternoon I did a little river fishing. Wednesday, I went to Crowley Lake with my float tube. I just get out onto the lake, and one of my force fins slips off of my foot. Back to town. Due to all this, I caught no trout.
I left Thursday morning to go back on Highway 120. After leaving the west side of Yosemite Park, I spotted an RV on the other side of the road with hazard lights flashing, and a family waving people down. There was a couple and two girls. I went to a turnaround point and came back to see what was wrong. Their rented RV had engine trouble, and there was no cell reception there. They asked if I could let someone know of their plight when I reached a place with a signal, and I assured them that I would.
Before I got a signal on my phone, I saw Yosemite General Store on the left. I stopped in and got the clerk to call a tow truck company. They said that they would need a lot of information from the people and a credit card number before they would dispatch anyone.
I drove back to the RV (about 5 minutes) and let the man know the story. He and his wife were chattering in French. I offered to take him down to the store to arrange a rescue. He got his CruiseAmerica contract and credit card and came with me. On the way, I learned that his name was Juan, his wife was Coco, and they were visiting from Argentina.
At the store, things were going slowly on the phone because he was ESL. I browsed the store, and walked around the parking lot a bit and came back in a couple of times. When I returned the second time he was talking briskly in French. It still took a long time. He said later that they asked him about 100 questions, but in the end, he was successful in getting CruiseAmerica to agree to have a tow truck sent.
He had been examining my Tacoma 4×4, and was looking around the interior. He then said: "So this is a Tacoma?" Yes. He said that they knew of them in Argentina and lots of folks wanted one, but Toyota doesn't sell them down there. He seemed impressed.
I got him back to his family and he shook my hand and said: "You saved me". At least they were in an RV so they had food, bathroom, etc.
I must say that after catching no fish and watching Gunsmoke reruns, helping these folks turned out to be the highlight of my trip. Plus, I picked up a cool T-shirt at the store as a souvenir.
Posted on January 23rd, 2023